Skip to main content
It looks like you're using Internet Explorer 11 or older. This website works best with modern browsers such as the latest versions of Chrome, Firefox, Safari, and Edge. If you continue with this browser, you may see unexpected results.
Jennie Correia, Social Sciences Librarian
Jennie Correia
she/her/hers
About this guide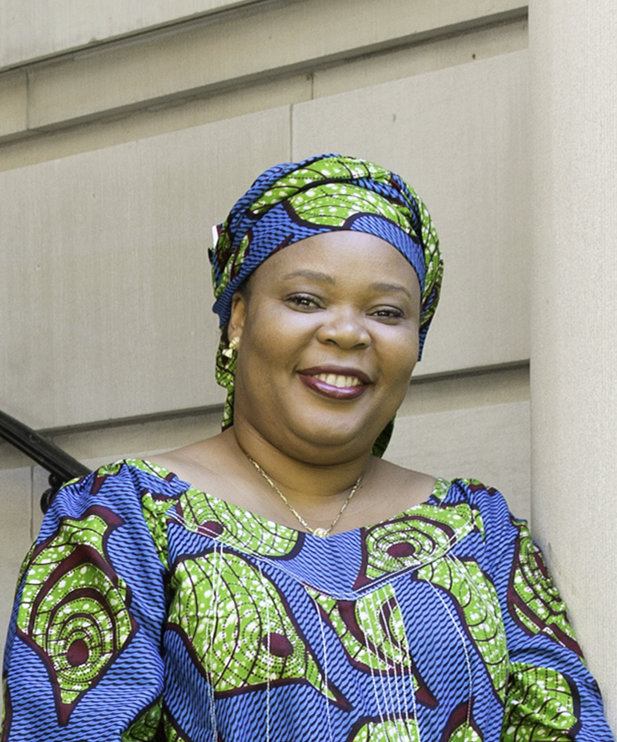 Welcome! This page highlights key resources for conducting effective research for Prof. Sylvie Honig's course, Women and Leadership.
This guide highlights key resources for conducting effective information research, including the following:
Reference sources to find background information on your topic
Catalogs to search for books in print and online
Databases for locating scholarly journal articles
Databases for locating news articles, transcripts, and videos
Some options for finding primary sources like zines, letters, speeches, oral histories, etc.
Resources for citing your sources and writing in sociology
Tips to to help keep textbook costs down
If you need assistance identifying additional resources, search terms or strategies, please schedule a research consultation.
Image: Photograph of Nobel Laureate and Liberian peace activist Leymah Gbowee, Barnard College's inaugural Distinguished Fellow in Social Justice, via Barnard College
Finding Biographical and Other Background Information
Consult scholarly reference sources to get an overview of a topic, an introduction to a theory, definitions to discipline-specific terms, biographical information, and more.
African American biographical database: AABD

Contains biographies and narratives of thousands of African Americans, spanning the years 1790-1950. Draws its initial content from the Chadwyck-Healey, Inc. publication: Black biographical dictionaries, 1790-1950.
Almanac of American Politics

Provides a brief political history of each state and congressional district in the U.S., with profiles of each of the incumbent Governors, Senators and Representatives.
CQ's Politics in America

Profiles members of Congress plus the delegates and offers concise and candid analysis of personalities, political styles, legislative agendas, political ambitions, and reputations of members at home and on Capitol Hill. Also includes detailed state and district information plus information and data on campaign finance, partisan caucuses, standing committees, and other member facts.

Gale Biography in Context

A comprehensive database of biographical information on over 320,000 people from throughout history, around the world, and across all disciplines and subject areas. It combines nearly 415,000 biographies from more than 780 volumes of over 130 respected Gale Group sources such as Contemporary Authors, Encyclopedia of World Biography, Newsmakers, Contemporary Theatre, Film, and Television, Contemporary Musicians, Historic World Leaders, Notable Twentieth-Century Scientists, Contemporary Black Biography, Religious Leaders of America, International Dictionary of Art and Artists, Writers Directory, and many more, with over 2.5 million full-text articles from 250 magazines.
Gender and Women′s Leadership

by

Karen P. O′Connor (Editor)

ISBN: 9781412960830

Publication Date: 2010-08-18

Provides overview of women's participation as leaders in a wide variety of areas. Broad areas include government/public policy, social movements, business, religion, academia, health/medicine, media, sports, and the arts; but the sub-topics for each area are extensive. The references and further readings might lead you to other relevant sources.
Marquis Who's Who

Searchable online database featuring comprehensive profiles on over 1.4 million of the most accomplished individuals from all fields of endeavor, including government, business, science and technology, the arts, entertainment, and sports. Search by name, gender, occupation, geography, hobbies and interests, religion and much more.

Oxford African American Studies Center

Comprehensive collection of scholarship focused on the lives and events which have shaped African American and African history and culture, coupled with precise search and browse capabilities. Features over 7,500 articles from Oxford's reference works, approximately 100 primary sources with specially written commentaries, over 1,000 images, over 100 maps, over 200 charts and tables, timelines to guide researchers through the history of African Americans and over 6,000 biographies.

Oxford Encyclopedia of Food and Drink in America

This online version includes over 700 articles that cover the significant events, inventions, and social movements in American history that have affected the way Americans view, prepare, and consume food and drink. Nearly 200 contributors discuss regions, people, ingredients, companies, advertising, historical eras, holidays and festivals, and political, scientific, and economic currents relevant to American cuisine.